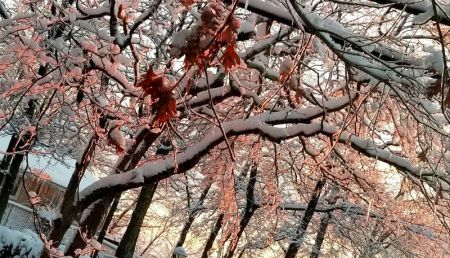 We welcomed in a new year...2020!
Once we take down the festive decorations we are faced with the return to normal. But what if you see that you no longer love your normal. What if you see that you need to freshen up the kitchen cabinets or the bathrooms? Did you need more entertaining space over the holidays? Is there a change in your family and do you need a new bedroom? Or a new bathroom?
Let's look forward to spring. How about this being the year you get a new deck or refurbish your old deck? How about a great room addition? Or a new garage?
Now is the time to start planning!
1 – Figure out your budget. It's great to dream of a multi-height TREK deck but if your bank account says found railroad ties are more likely, then you need to scale your dream accordingly.  Be realistic. Wood decks run about $35 per square foot. Composite more like $75 per foot. Steps & railings add to the cost. Also if you need to dig footings it's more. If you are building a new deck you might need to provide a survey if you have a septic tank. Or well. Larger projects may require architect plans. It's not an extra cost it is just part of the project. You wouldn't want to wear a piece of clothing made without a pattern. Toga's only fit in so many places. An architect can take your dream + budget = reasonable plans
2 – Check with your town. Some variance laws limit the size of your home in relation to the size of your lot. There are set-back rules about how close you can be to the street and your neighbors. Some jobs don't require permits in NJ now. But if you are changing electrical or plumbing you almost always need permits. Your town building department can answer those questions. Pavolony Construction LLC only does work with the proper permits in place. Anyone willing to work without permits doesn't think their work can stand to inspections. It's worth the expense of permits to get professional inspections during the different steps of the project.
3 – Determine if you need an architect plan to obtain permits. If so then hire an Architect. Have a meeting or a few to discuss the scope of the project. Be truthful about your budget. Realize for very large jobs you may need to move out for a while. Factor in those additional costs. They will make drawings for you. Once you have a preliminary drawing it's time to find a contractor.
4 – Research the contractor. Confirm that you need a General Contractor or would a handyman be enough for your project. GC usually handles multiple day projects on a larger scope.  If what you need can be completed in an afternoon you need a handyman. If you do need a GC then do some research. Get reviews from places like HOUZZ, Angie's List & Better Business Bureau. Ask your friends and acquaintances if they have had any work done on their home.  Lumberyards, hardware stores sometimes have preferred contractors. Do Google searches. Make a few phone calls. See our Before calling a Contractor tab on the home page of Pavbuilt.com.
4 – Now that you have plans, get copies to your chosen builders or two. Get a comprehensive bid including every step of the project. A good proposal should include the actual scope of the job with the materials listed. Pavolony proposals are quite clear to show exactly what is provided for the cost. Beware of a short proposal. You need to know actually what is going to be done and for how much money.  A good proposal usually takes 2-3 weeks of research to prepare. We send for quotes on specific materials, like windows, so we can give an accurate overview of the costs. We get the sub-contractors to visit the site and/or review the plans for an estimate of costs.  We don't guess on your proposal. Tell us your budget and we can tell you exactly what we can do for that amount. We can help scale back projects and discuss money-saving changes.
5 – Now is the time to start planning for Spring & Summer 2020. So let's get started!