Stop thinking about resale and live in your home.
We hear too often "how will my design choice affect resale?"
Most people repaint and do the floors before they move in regardless of what is there when they purchase. 
So, go boldly into design!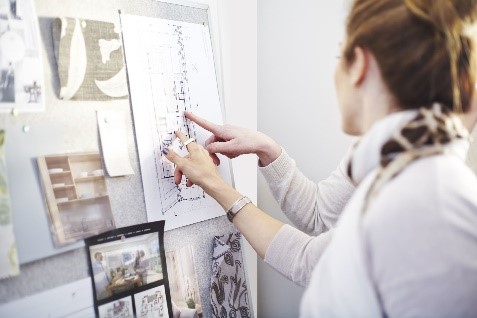 Enjoy your home whether you are staying 6 months or 60 years. (Fixer upper shows have made most folks want a project to put their touch on their new home anyway so go ahead and customize for your family.) Make yourself happy to come home. There is nothing wrong with white walls but if you want pink or green or red go for it. No one is looking for cookie cutter homes anymore.
Who is to say your ideas aren't exactly what the next owner is looking for? What you pick as your perfect counter top could be a prospective buyers 1st thing they are going to change item. Or it's their dream counter top and they have it for another 20 years.
So, build your perfect;     Great room, Mancave, She shed, built-in Wine fridge, powder room, workout room, media room, Master spa, firepit, deck, or pet bathing station. It might be exactly what they were looking for all along and become your best-selling point. Just watch 3 episodes of House Hunters and you will see 3 different options on white cabinets being a must or disgusting and ok to paint. It doesn't matter if it's brand new someone will want to rip it out. So, stop worrying about the next family, care about yours.
Gone are the days where you replace the carpet for resale. More often than not it will be in neat bundles out for trash before the last form is signed at closing. Don't waste your money there. But do all repairs. Replace broken toilet seats, loose handles, clean everything and dust ceiling fans. Limit the buyers projects to cosmetic changes. That way they see them as it's ok for now not omg we have to fix that before moving in.
Paint today is really 1 coat covers all. Have that accent wall. Or all of the walls.  You can always repaint it if it's not selling. Have some fun. Make your kids happy with a custom room not a room ready for the realtor.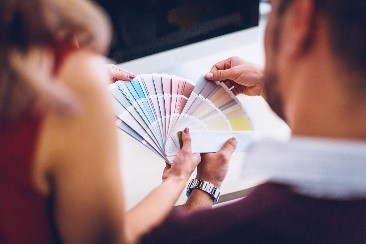 Paneling isn't even a big hurdle anymore.  As long as it's in good shape you can paint it. Or if in not so great shape there is textured wallpaper that can just go over it. Shiplap anyone? It's just wood going horizontal instead of vertical.
Your bigger projects may need the help of trained professionals. Pavolony Construction can help. If we can't do it, we can give you names of trusted local professionals that can assist you.
Call us today 973-663-0558
Let's make your house a home with style!