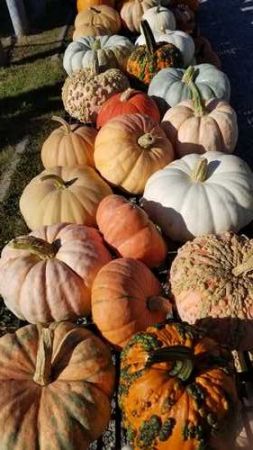 It's almost Fall 2020!
Time to get your home ready
Cooler air, lovely colored leaves, it's almost sweater time. It's time to prep for colder weather.
2020 has been a strange year and you have probably already been spending more time home that ever before, but it's been warm, and you have had the windows open or AC cracking. Now is the time to prepare for heaters and keeping the windows closed. If you haven't already it's time to schedule a furnace/boiler cleaning. 
This year Daylight savings ends on Halloween. Who knows what trick r treating is going to look like this year but one thing that won't change is that it's time to CHANGE the batteries in your smoke detectors if you don't have the new 10 year batteries. Even if they are hard wired, you should change them. More importantly do you have a Carbon Monoxide detector with fresh batteries? It's particularly important to have it installed and running before firing up your heater for the first time. Animals, tree debris can get into your chimney and block the air flow enough to send the CO2 back into your living spaces. And when it's colder you close your windows again trapping the air inside.  It is not detected by fire detectors. It doesn't smell so you wouldn't notice it. But it is even more deadly than smoke. It makes you sleepy which makes you more susceptible to its poison. 
Now's the time to inspect your baseboard heaters and vents. Vacuum them so when they start working you aren't burning or sending dust into your rooms. Make sure nothing has fallen on or behind them.
It's officially Fall when you remove the air conditioners from the windows. Make sure to clean the filters before storing them. Clean your windows and inspect them to make sure they close correctly, and seal shut. For Central AC clean or replace the filters. Make sure the unit is free of leaves or debris. Schedule a cleaning of duct and furnace.
Address your outside water. Lakeside has lots of prep to do especially with a boat and dock. Homeowners need to remove their hose, shut off the outlet and drain sprinkler systems. Also look at your gutters and leads and make sure they are draining far from the house. It's not too late to get gutter covers installed before they are clogged with leaves. While you are looking at the gutters look at the roof itself. After the recent hurricanes did you lose shingles? Address that now when someone can get onto the roof.
Time to give the lawn a last cutting and store your mower. Also, time to plan on snow removal. Fire up the snow blower. See that it works and get it serviced now if it doesn't. Move it to the front position. Time to look at your shovels too and purchase new when the supply is full at the box stores. Also get some rock salt ready.  You never know when the 1st snow will be coming but I'm willing to bet in 2020 it will be soon and more than normal.
Some plants need to be pruned and cut back for winter.  Some bulbs need to be dug up. Some like to be split and replanted and some like to be stored for the winter. Do your research based on what you have planted. Bring sensitive plants indoors. Store window boxes and containers. Remove your hanging plants. Be prepared that some plants will not winter over inside. It's just a fact you can't save them all.
To recap for this fall
o   Schedule boiler/furnace HVAC cleaning service
o   Inspect your carbon monoxide detector
o   Inspect smoke detectors change batteries as needed
o   Clean baseboard heaters and vents
o   Change filters
o   Address outside water and shut them down
o   Schedule gutter cleaning
o   Inspect roof and chimneys and schedule repairs as needed
o   Store mower
o   Inspect snow removal tools and have ready
o   Address landscaping
o   Move plants inside and clean and store containers for next year
Now is the time to batten down the hatches and prep for fall/winter. Call us at Pavolony Construction if there a project beyond your skills. We may be able to help or recommend a professional that will be able to help. We know some trusted handymen we can put you in touch with to help. Facebook town groups are good for referrals too.
Winter is coming but you can be ready with some simple prep work this fall.